Asheville's Fall Leaf Color – Hiking the Hills of WNC
|
Comments Off

on Asheville's Fall Leaf Color – Hiking the Hills of WNC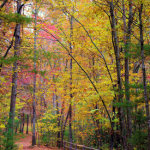 The Blue Ridge Mountain range has one of the longest-running fall leaf seasons in the the country. Western North Carolina's autumn color display is determined by the weather and the elevation of the trees that are changing.
Studies have shown that the leaves begin to change their color on the trees that grow on the highest mountain ridges then works their way down to the lower mountain hollows and valleys.
So while driving the Blue Ridge Parkway is a super way to see the leave changes, still to see the best views and take the best photos, you have to get out of your car and walk – hike or bike to the quiet places!
Great Outdoor Books for Leaf Lookers, Walkers, Hikers & Mountain Trekkers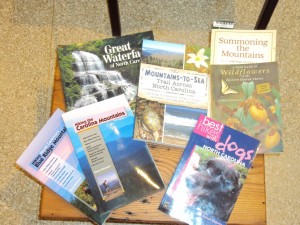 Here at Mountain Made, we have always made it a point to carry a nice selection of outdoor books written by local WNC authors (if we can) about the trails, hikes and byways to be found in the mountains.
Below are some of our most popular books.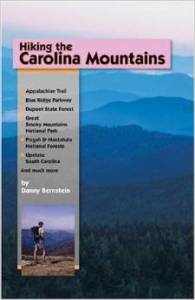 Hiking the Carolina Mountains by Danny Bernstein
"The mountains of western North and upstate South Carolina are a hiker's paradise. Rich with human history, they are also home to some of the greatest biological diversity in the world.

Hikers here are treated to thousands of miles of trails offering fantastic views, stunning wildflower and fall foliage displays, and gigantic trees in old growth forests.

This guide lists 57 day hikes ranging in length from 2 to 13 miles, with destinations like the waterfalls of Dupont State Forest, the Blue Ridge Parkway's beautiful Craggy Gardens; the ruins of George Vanderbilt's palatial Buck Spring hunting lodge on Mt. Pisgah; and the summit of Cold Mountain
…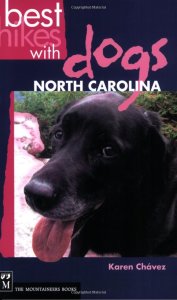 Best Hikes With Dogs: North Carolina by Karen Chavez
"51 great trails for you and your pup in North Carolina. Hikes located in and around Asheville, Winston-Salem, Piedmont, Uwharrie National Forest, and the Mountains-to-Sea Trail.

North Carolina is a paradise for canine hikers and their owners: from the rolling meadows and countless streams, lakes, and waterfalls to the cool, lush forests filled with sights and scents.

This guide has everything you need to know to plan a safe fun-filled outing with your dog. Also included: information detailing proper trail etiquette for dog owners and their pets, tips on hiking with dogs and their special needs, dealing with wildlife encounters, and more.
…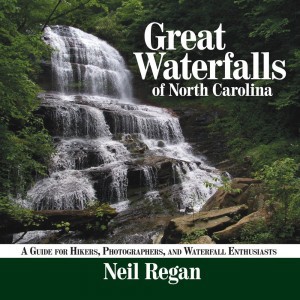 Great Waterfalls of North Carolina:
A Guide for Hikers, Photographers, and Waterfall Enthusiasts by Neil Regan
"Great Waterfalls of North Carolina is an informative guidebook for locating and photographing 65 waterfalls and cascades in the beautiful Blue Ridge and Great Smoky mountains of North Carolina.

The book contains color photographs of each waterfall, along with detailed, easy-to-follow driving directions to the trailheads and hiking or biking directions once you're on the trails.

It includes ratings for beauty and trail difficulty and tips for the best photographic locations for every waterfall. This user-friendly guide is packed with information to assist you in exploring the fantastic array of the region's waterfalls."
We have several other great outdoor books such as Summing the Mountains by author Amy Allen along with hiking journals by Kate Stockman.
Not to mention several wonderful outdoor picnic items such folding tables and chairs by the Blue Ridge Chair Company.
We invite you to drop by the gallery and take a quick peek at the books and hiking accessories we have to offer before you head out to view the fall colors.