Asheville Artist Lisa Ring's Mermaid Series (2022)
|
Comments Off

on Asheville Artist Lisa Ring's Mermaid Series (2022)

"NEW Mermaid Art Series Creating a Big Splash at MOUNTAIN MADE"
Traveling in WNC  this fall? Come View The NEW Mermaid Series by Master Artist Lisa Ringelspaugh-Irvine. Her Sublime Mixed Media Series will Showcase 10 Unique Mermaid Portraits at MOUNTAIN MADE, a downtown Asheville Art Gallery.
The first words most of our gallery say when first viewing the new mixed media Mermaid Series on exhibit at MOUNTAIN MADE by Lisa Ringelspaugh-Irvine is "striking" or "stunning".
According to gallery owner/manager, Melinda Knies, "Lisa's work is just spectacular. The first time I saw her Mermaid series under light, I thought it was stunningly beautiful and almost exploding with colors!"
About the Artist Lisa Ring (Ringelspaugh-Irvine)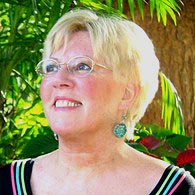 Lisa Ringelspaugh-Irvine says, " I have become fascinated with the idea of Mermaids. I started painting these images about 10 or so years ago."
"I think they are beautiful reminders that we need to clean up and protect all the lakes, rivers and oceans in the world. Our very lives depend on it."
"There have always been legends and ancient stories of Mermaids from all over the world like Brazil, Europe, Cuba and Africa to name a few. I am slowly learning them all."
"I like that it is a feminine energy, like Mother Earth herself. Are they one and the same? I don't know yet. My Mermaids have much to teach me still."
….
Click link below to view a short video on Lisa Ringelspaugh-Irvine 's 2012 Mermaid Series