6 Great Reasons Why You Should Buy a Good Book for the Holidays
"Good Books make GREAT gifts"
Still looking to find that perfect gift?
You're not alone!
But there is still time to surprise and delight your friends and loved ones this holiday season.
We recommend getting a good book as a gift.
Yes, books!  We think that books can offer something for everyone. That is why we have a small but very good book section inside the gallery!
We strongly believe in supporting as many local WNC authors as we can AND keeping our love of printed books alive.
….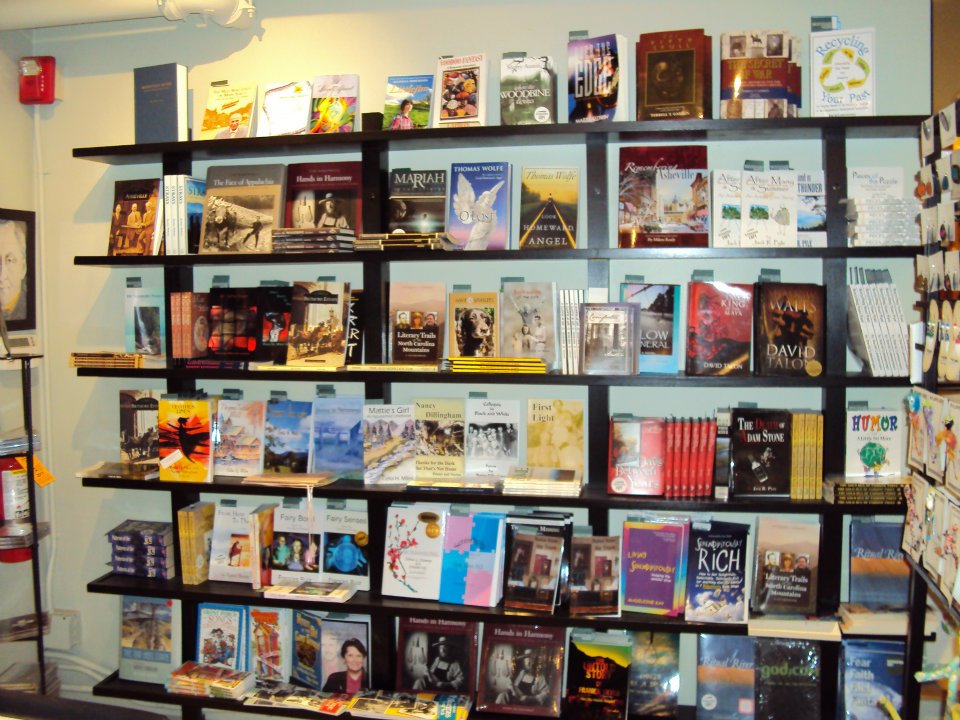 6 Advantages to Reading Books
Reading Books Makes us Better Thinkers
Books encourage a lot of mental stimulation and reading helps keep both the mind & brain cells healthy.
"Everything you read fills your head with new bits of information, and you never know when it might come in handy. The more knowledge you have, the better-equipped you are to tackle any challenge you'll ever face."
Reading Books Improves Our People Skills
Odd to think that a solitary hobby can help you deal better with other people but reading builds empathy and can give you more insights about human nature.
"Brain scans show that as we relate to characters in stories we make neural connections that linger days after we put the book down on the nightstand."
Reading Books Helps us Master Communication
Did you know that the one habit that most successful share in common is great communication skills. This because they read. They read. A lot of books.
"Reading uniquely expands our vocabulary. According to some experts the books, magazines, and other written texts we read as adults use double and triple the number of rare words we hear on television."
Reading Books Helps us Relax
It has been proven that one the quickest and easiest ways to relax and get things off your mind is to read.
"Reading is the best way to relax and even six minutes can be enough to reduce the stress levels by more than two thirds, according to new research. And it works better and faster than other methods to calm frazzled nerves such as listening to music, going for a walk or settling down with a cup of tea, research found."
Reading Books Keeps Us Young
Yes, not only does reading increase your thinking skills, it can also help us keep our memories sharp.
"Studies have shown that staying mentally stimulated can slow the progress of (or possibly even prevent) Alzheimer's and Dementia, since keeping your brain active and engaged prevents it from losing power."
Reading Books Allows Us to Go on Adventures
Books allow us to explore different worlds. Whether they are first-person accounts, stories from history, over-the-top fantasies or just comfortable cozy mysteries, books can take us on adventures.
"We come to care about the characters and the things that are important to them. We visit places we would normally never choose to go and sometimes glimpse a little spark of adventure inside us we didn't know was there."
So we invite you check out WNC book section the next time you are in the gallery or go over to our online bookstore >> https://mtnmade.com/store/ and discover which book will make a perfect gift this year.