Meet the Writers – Our Autumn Book Signing
|
Comments Off

on Meet the Writers – Our Autumn Book Signing
Local Women Writers' Book Signing, Saturday November 5, 2022
NOV 5, 2022 – Meet the Writers: Mountain Made Gallery will be hosting a book signing for some of our most popular women writers: Victoria Lyall, Nancy Dillingham and Celia Miles from 12PM til 3PM.
The books from these wonderful women writers range from fun, "who-done-it" cozy mysteries, to contemporary poetry; to gripping cutting edge novels.
Celia Miles & the latest edition to her "
Marcy Dehanne, Grist Mill Mystery Series"
The Secret at the Little Lost Mill

In the far western North Carolina mountains, intrepid mill enthusiast Marcy Dehanne is intrigued by stories of massacre and revenge and a hidden treasure on Stepback Mountain dating to the 1800s.
Most importantly she wants to find a (heard of but not verified) lost "tub" mill, a rare survivor of its type.
In this, Marcy's fourth grist mill mystery, she is currently without a paying grist mill consultant project.
While she doesn't find a dead body, death and danger are close upon her heels as she is determined to find the secret of the long lost little tub mill.
Dangerous "hints" and encounters don't deter her as she seeks answers: who owns the land? Who doesn't want her and her sidekicks nosing around? And Why?
Other books by Celia Miles
…
Nancy Dillingham – "I Can't Breathe" – a book of poetry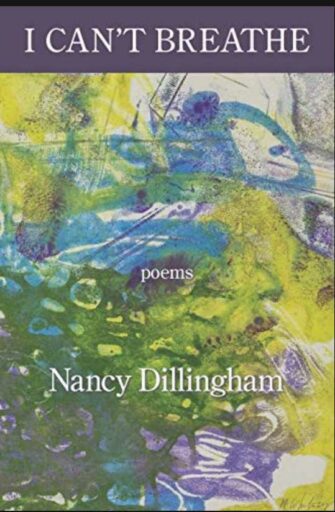 "I Can't Breathe"
Nancy wrote this thoughtful book of contemporary poetry during the period from March to the autumn of 2020. In her insightful words, the captures the confusion, and uncertainty we all felt during this trying period.
"Art makes life's events presentable and almost bearable. Nancy Dillingham's I Can't Breathe holds that reality in Fate's recognition, plus the promise that living breathes and cries for space and breadth. I Can't Breathe is a triumph for justice and Love."  -Shelby Stephenson, poet laureate, North Carolina, 2015-2018, author of Slavery and Freedom on Paul's Hill
Other books by Nancy Dillingham
…
A novel by Victoria Lyall
"Hunt Your Own" is part coming-of-age story, part mystery, this is an engaging tale of three women clashing and connecting over ginseng, family, and the future of Appalachia.
A year out of high school, Shelley dreams of becoming a botanist and spending her life in the forests she loves. But no one in her family has ever been to college, and it's not looking so good for her either. Between paying the bills and keeping her ginseng-poaching cousin out of jail, there's not much energy leftover to plan for herself.
Now she has agreed to help her new friend from Mexico search for a brother who disappeared. As the young women roam the trailer parks and construction lots of their small town, they confront federal marshals, romance, raccoons, and another newcomer: Sophia, an immigrant from up north who loves the mountains, but isn't so sure about their inhabitants…
…
We invite you to come by Mountain Made to meet and speak with these wonderful women writers > Directions to Mountain Made Art Gallery