Jerald Pope – Local Author & Artist Winner of 1st Prize at North Street Book Contest
|
Comments Off

on Jerald Pope – Local Author & Artist Winner of 1st Prize at North Street Book Contest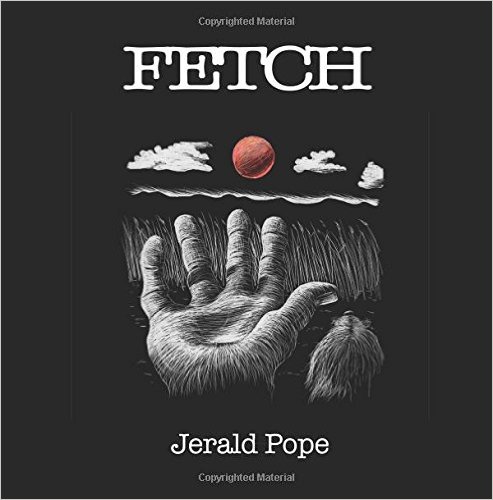 "Fetch" – 1st Prize Winner – Best Children's Book
Local writer and Jerald Pope of Swannanoa (near Asheville NC) was awarded the first prize for Best Children's Book for his wordless picture book, "Fetch" at the North Street Book Content (2020).
The sixth annual North Street Book's 2020 contest had entries from around the world. Jerald's other wordless novel, "Owl Girl," was a also finalist in the same contest last year, making him only one of three authors to achieve this!
…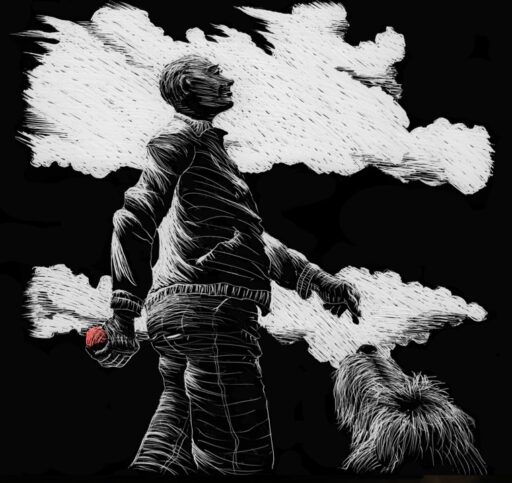 Fetch tells the story of an old man and his shaggy dog go out to a windswept field of tall grass to chase a ball…one last time. This gentle story will speak to readers of all ages who have lost a loved one.
This wordless story is one that you will want to read time and time again and share with those you love. A wonderful book for those whose hearts have been touched by the love that dogs so freely share.
…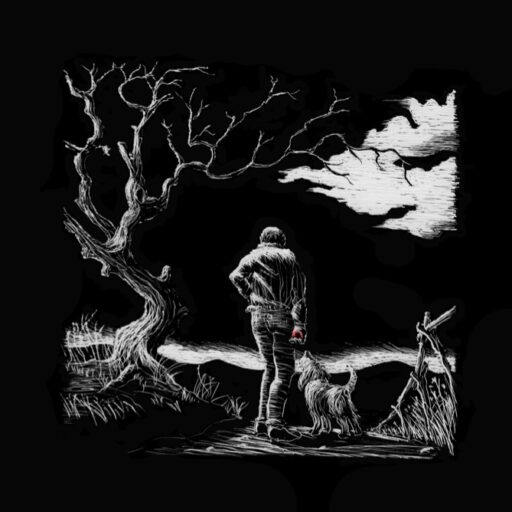 Contest judge Jendi Reiter said, "I felt the world go quiet around me as I turned the pages of this book.
Pope made the unusual and effective choice to tell the story with white line drawings on black paper, with a single small and meaningful item in red on certain pages (the ball, an autumn leaf, a cardinal).
The rural landscape, with its scudding clouds, wide-open plains, and gnarled trees, is tranquil yet tinged with the awe of eternity and the dramatic foreshadowing of mortality".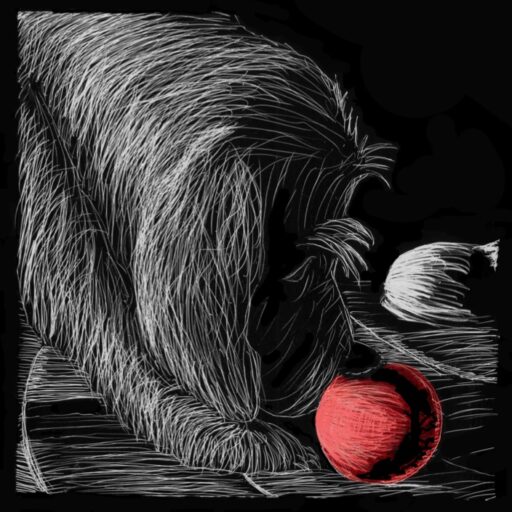 This elegantly designed black and red themed book is like a visual poem that families can share to process the death of a pet, a grandparent, or other special person. Instead of explaining that which is beyond comprehension, it shares our experience of mortality with peace and understanding.
The book has been popular with people of all ages, particularly those who are suffering through the loss of a beloved pet or person. Veterinarians across the country, for example, use it as a gift of condolence to their clients who have lost a loved one.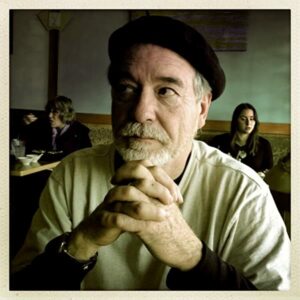 Jerald rejects calling his work "children's books", feeling there are levels of meaning in works of art that open up at different times to folks of different levels of comprehension.
"For me," he said, "what sometimes feels like the children's book ghetto is too limiting to encompass individual growth."
"When I was a kid, I was prowling every shelf of my little town library, reading "popular fiction, non-fiction, classics, science fiction – anything that grabbed my interest."
"Some of the references I didn't get at the time, but I grew an appreciation for good writing, and am still a biblio-omnivore."
Jerald Pope is an author and illustrator living in Swannanoa, North Carolina, with his wife, chickens and the shadow of a dog.
His children's picture books include "Madeleine Claire and the Dinosaur' and "The Minute Elf." He has illustrated "The Fire Chief King" and "Tales of Bubbleland."
His other books include "The Elvis Tooth," a science fiction novel about Black Mountain, and "Baby Velociraptor," a parody.
He also paints, cartoons, and writes plays and poetry in his spare time. You can see his work at harebrandideas.com , at independent local bookstores, and, of course right here at Mountain Made art gallery.