Hammered Dulcimer Champion Releases New Music CD at Mountain Made
|
Comments Off

on Hammered Dulcimer Champion Releases New Music CD at Mountain Made
Hammered Dulcimer Music – New CD Release August 6, 2016
National Hammered Dulcimer Champion Joshua Messick will be holding a live music demo and playing pieces from his new CD, "Woodland Dance" on Saturday, August 6, 2016, 11am til 4pm at the MOUNTAIN MADE art gallery.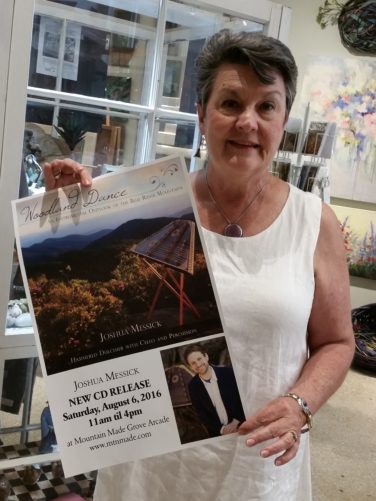 Gallery owner Melinda Knies said,"Joshua, breathes new life into an ancient, enchanting instrument. Joshua's music is in turns bewitching, playful and vibrant or touchingly poignant.
When asked what a hammered dulcimer was Knies replied,"This type of dulcimer is a trapezoid-shaped percussion instrument that has strings and is played by striking the strings with two small 'hammers'.
This is very different from the Appalachian dulcimers that are held and the strings plucked. Some have said that the hammered dulcimer produces music that has an almost magical sound."
…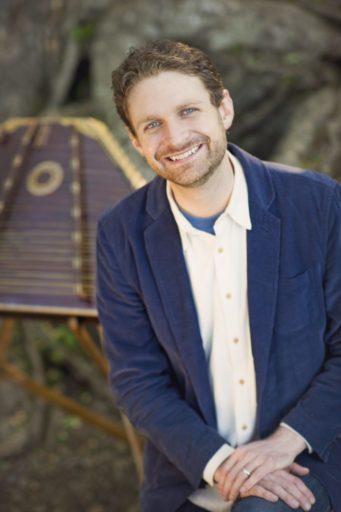 Hammered Dulcimer Music Champion Joshua Messick
She goes on to say,"We are very happy that Joshua has chosen MOUNTAIN MADE to debut his new album, 'Woodland Dance' here at the gallery."
"We invite you to come by and listen to this live music demonstration. It is free and open to the public."
MOUNTAIN MADE, is a downtown Asheville NC art gallery located inside the Grove Arcade.