Wooden Fashion Rings by Chris Perryman
|
Comments Off

on Wooden Fashion Rings by Chris Perryman
NOTE: we no longer carry this product. Sorry!
We have never had these before – Wooden Fashion Jewelry Rings from Chris Perryman. Of course there are other artists who might make the odd wood ring or two.
Yet we can truthfully say, Chris brings a contoured "Architectural" sense of style and grace to these miniature art pieces that we have not seen anywhere else.
But this shouldn't be unusual since Chris normally creates some of the more striking wood furniture pieces that we sell through our gallery, so his take on this unique fashion accessory is both funky and fun!
Wooden Fashion Jewelry Rings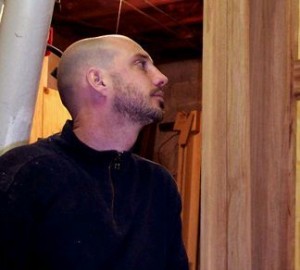 Chris uses both salvaged and reclaimed wood pieces to hand sculpt each individual ring.
Every ring while unique and one-of-a-kind has a buttery smooth finish and has been polished to showcase the wood grain's naturally rich patina.
Just take a moment to look at some of Chris's wonderful wood rings _ Click link below _
These rings must be seen to be believed – We invite you drop by the gallery and try a few on for size.