Summoning the Mountains by Asheville Author Amy Allen
|
Comments Off

on Summoning the Mountains by Asheville Author Amy Allen
Pilgrimage into Forty?
Hoping to rekindle the spirit of freedom she once knew, a divorced, single mother sets aside family and society's expectations to seek fulfillment by following a lifelong calling.
On the eve of turning forty, Amy reaches for her personal goal of hiking the Appalachian Trail. Accepting the name of "Willow" bestowed by her teenage sons, she settles them into new lives at their father's house and departs on a 2000-mile walk.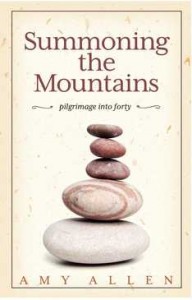 Surprised when her sixteen-year old is suspended from school, Willow bends to this new development to find herself mothering on the trail and learning as much from her son as he does from his adventure.
When her son returns to school, Willow must find her place within the hiker community and face her fears alone.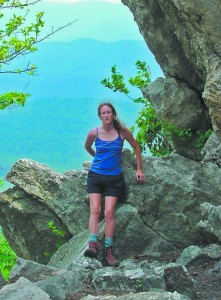 Amy journals of walking through storms, injuries, hunger and doubt. Amy transports the reader into the forest, giving the armchair hiker a glimpse into a world of coyotes, butterflies, birds and bears, sharing her determination and frustration as she makes her way from Georgia to Maine on foot.  This is a story about what it means to embrace challenge in our lives-a story about change.
What people say:
"I've read a lot of AT books, mostly by men, and have enjoyed them but I really like the AT stories written by women since it gives me a different perspective and one, as a woman, I can understand more … She made me feel like I was there with her and she made me feel like I got to know her and the other hikers along the trail."
"If you were to meet Amy Allen during one of her book promotions such as at a trail event near her North Carolina home, you might wonder if her book is a work of fiction. Amy Allen is a small, slender woman, and it is hard to comprehend that she could travel the entire Appalachian Trail (AT) carrying a heavy pack with her food, clothing, and shelter. Talk to her for a while or read her book, and you will see the quiet determination that took her the distance on the AT."