Spiritual Ceramic Artwork by Sondra Hastings
|
Comments Off

on Spiritual Ceramic Artwork by Sondra Hastings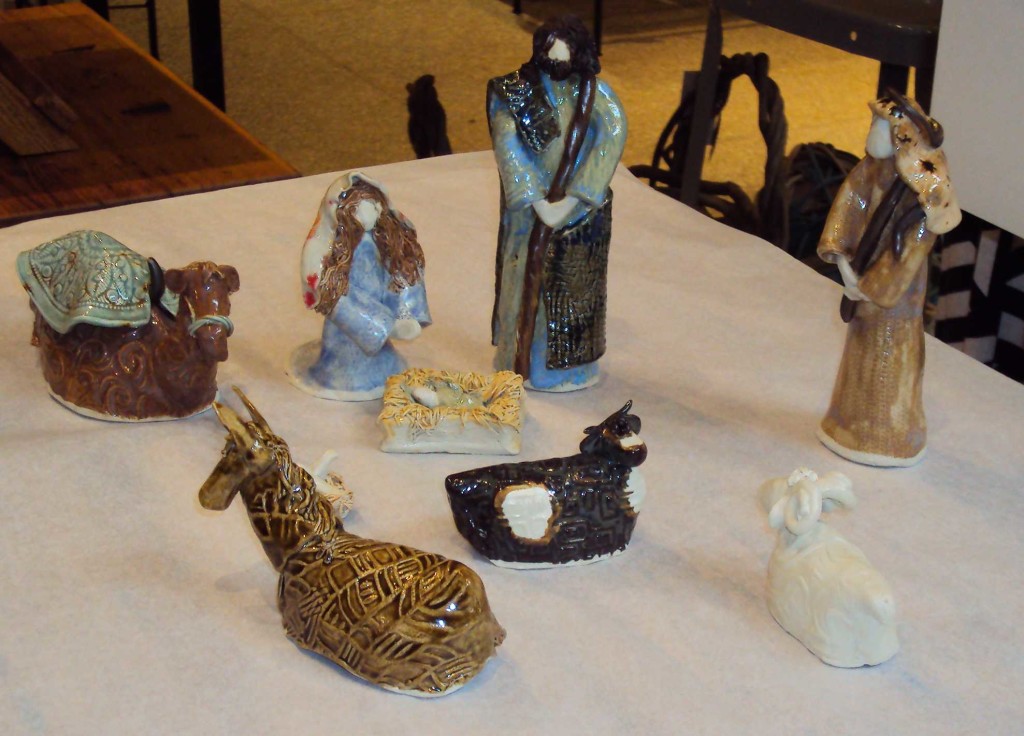 In our continuing series of peeking behind the curtain of a working artist studio, this month we visited ceramic artist Sondra Hastings.
Sondra is responsible for creating two of Mountain Made's most popular spirit-based artwork: meditation plates and hand-sculpted Nativity Scenes.
…
As a child, what did you want to do when you grew up?
I wanted to be an Olympic Dressage Rider and win a gold medal.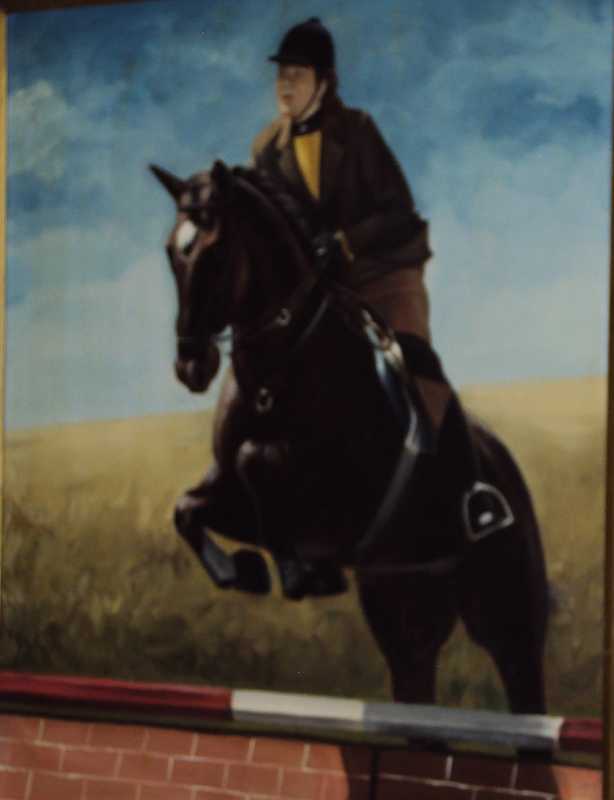 Note: Sondra actually earned a bachelor of science degree in horsemanship. Above is a portrait of her during a competition.
When did you first realize you wanted to be an artist?
When I was 7 and I made a dog costume for a school play all by myself.
How long does it take you to create one of your pieces?
Depending on the piece I can make a small dish or a turned mug in 20 to 30 minutes.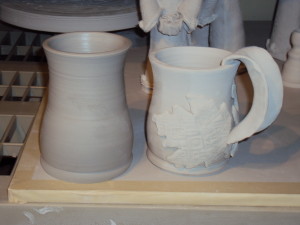 But it can take several hours for my more complex pieces such as my Nativity pieces. Each figurine in a set is made from several separate pieces that I have to pinch and mold together to form a single person or animal.
What is your schedule like when you're working?
I enjoy working overnight and sleep all day. Yes, I know "vampire hours" but I work overnight to prevent people from calling or coming by. It's the best way I have found to avoid too many distractions.
What would you say is your interesting quirk while working?
Like Michael Jordan, the basketball star, I stick my tongue out when I get really focused!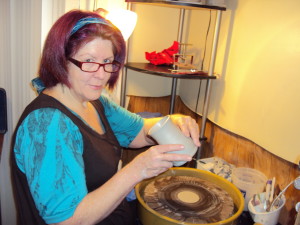 I also drink about a pot of coffee each night. Everyone is always amazed I can go to sleep with that much caffeine in my system.
Where do you get your ideas or inspiration for your artwork?
I get inspired by everyday ordinary things like scenery and my friends views on life. Other ideas just come to me.
What do you like to do when you're not working on your art?
If I'm not working on pottery, I am either weaving, sewing, or doing some other craft. I cannot work on some sort of craft.
What was one of the most surprising things you learned while creating your art?
I was surprised to learn that the general public was interested in my art and willing to purchase it. I am humbled that people want my art in their home.
How many pieces to you think you have you created? Which ones were your favorites? How do you decide on which ideas to develop?
I believe I have created thousands of pieces in my lifetime.
I started creating pottery 14 years ago. I enjoy making a variety of things and to prevent myself from getting bored, I engulf myself in my work.
There is no one piece that I would consider my favorite. I decide what to work on by talking to my friends and customers and seeing what interests people.
Do you hear from your fans? What kinds of things do they say?
Yes I do hear from people. They love the original textures in all of the work. I hand carve all of my textures.
What do you think makes good art?
A good piece of art was created from their heart. You can feel their soul within their work. It has the hand of the maker made visible within the art.
Ceramic Mediation Plates
Let your fingers do the walking to de-stress and relax!
Ceramic Nativity Scenes
Great for anyone who understands the true meaning of the season.
We invite your to drop by Mountain Made, in downtown Asheville to browse our growing collection of ceramic artwork by Sondra Hastings.