Special 4th of July Announcement of New Book "The Idea of America" by Bill Jamieson
|
Comments Off

on Special 4th of July Announcement of New Book "The Idea of America" by Bill Jamieson
Mountain Made Gallery is happy to announce a new book, "The Idea of America: Are the Principles Eroding or Enduring?" by Asheville blogger, social activist and author Bill Jamieson, will be in a special display inside the gallery, this Thursday, July 4th 2013.
Bill Jamieson's career has included powerful positions in business, government, religion and education. Bill Jamieson has served in two cabinet-level appointments in Arizona Gov. Bruce Babbitt's administration.
Before that, he worked in Gov. Jimmy Carter's administration in Georgia, where he was the Assistant Commissioner of the Department of Human Resources. He also served in the Carter administration in Washington, D.C.
Bill will be available for a very limited time while he signs copies of his book. So we invite you to come by to get your copy because a limited number of signed copies will be sold.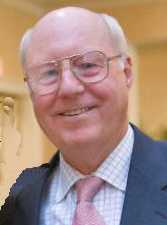 Once he retired and moved to Asheville in 1995, he thought he could devote himself to his family, his faith, social advocacy and writing.
But as he wrote in his essay, "Prologue: Recapturing the American Dream" on his blog PeoplesVisionUSA.com –
"There were times that I thought about giving up and retiring to a quiet corner of the world. Then it dawned on me that I was approaching this in the wrong way. What was needed was not belligerent opposition, but a new vision. We needed to renew the American dream."
So in an effort to gain perspective on that new vision, that 237 year old dream of "a more perfect Union", Bill decided to embark on a 2 month fact-finding tour of nine nations, asking the different people there, a simple question, "How do they see the American Dream?".
Upon his return, he set out on a 49-day road trip covering over on a 3,000+ miles, traveling with his dog Amos, crisscrossing the nation – asking Americans how they felt about the American Dream today.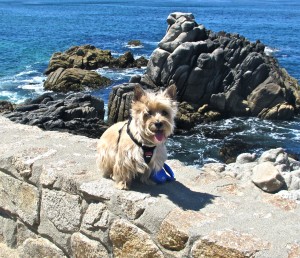 "The Idea of America" came out of these travels and interviews and is meant to communicate a message of pride, frustration and hope from his generation to that of his grandchildren.
As he writes in the book, "Our economy has been ripped apart by self-centered corporate greed … our practice of politics has lost its long-held commitment [of] seeking the common good and has been reduced to narrow, ideological battles; and national discourse has degenerated from intense but civil debate into shouting matches …"
"My purpose in writing this book for you, my grandchildren, is to invite you and others who read it into the struggle. Those of us in my generation who recognize and honor both the glory and the shame of America have learned many lessons…It is these lessons that I offer you here…"
We invite you to come by our special Independence Day display, to learn more about this interesting author and hopefully grab a copy of his new book!