Live Woodworking Demonstration – Western North Carolina Marquetry Group
|
Comments Off

on Live Woodworking Demonstration – Western North Carolina Marquetry Group
As part of the April Downtown Art Walk, MOUNTAIN MADE will be hosting a live demonstration of inlay and marquetry woodworking with the Western North Carolina Marquetry Group from 5-8PM.
Marquetry is the art of creating decorative designs and pictures by skillfully utilizing pieces of different colored wood veneers to form a picture or a pattern. It has also been called "Painting with wood".
While the exact origins of this beautiful inlaid woodwork are covered in the dust of early history, it was believed to have begun in ancient Egypt where wooden inlays were used to decorate inside palaces and ceremonial burial tombs.
Similar to the art of mosaic tiling (but using woods in place of glass or ceramic tile), marquetry and inlay until recently have always been the art reserved for both royalty and the rich, upper classes.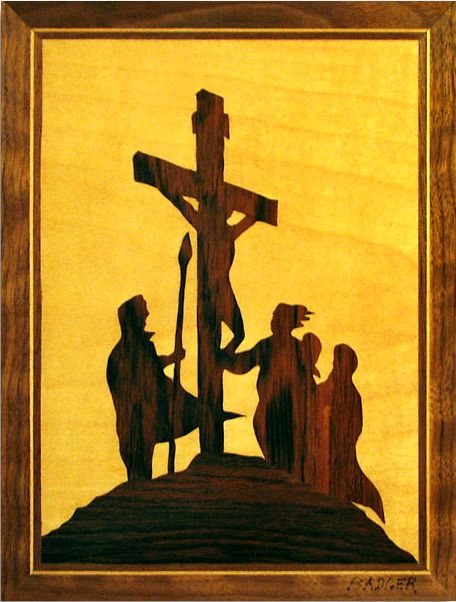 Antique marquetry often used exotic and difficult to obtain woods and veneers and as a result was only used to draw attention to the best in furnishings, walls or interior designs.
But with the skillful use of both powered and traditional hand tools, modern marquetry artisans such as those found in the Western North Carolina Marquetry Group are able to create both beautiful and affordable art pieces that can grace any style home.
Feel free to drop by the group's booth on Friday, April 1st, 2011 and see how the wonderful work they do is created. Read the April Fool's Walk post for more details on this event and the gallery reception.