Come Join Us for Our Spring Fling & Ramp Food Tasting
|
Comments Off

on Come Join Us for Our Spring Fling & Ramp Food Tasting
Free Ramp Recipes & Food Tasting!
Updated for April 5!
We were so thrilled that so many folks dropped by to browse the gallery and sample some of our ramp flavored dishes, that we will be having another ramp tasting this Friday from 5:00PM – 8:00Pm during our April Art Walk.
While there won't be any live music, this time, we do have even more new artwork in the gallery and we will be trying out even more new ramp seasoning recipes. So we invite you to come by the gallery to check out all the new works our artists have brought in.
We will set our food table starting at 5:00PM.  So if you live or work near the Asheville area, we invite you come by have a sample taste test or two (or three – who's counting!)
Friday March 22  
Come Join Us at Mountain Made Art Gallery for a night of ramped up foods and wonderful live music!
What better way to celebrate the coming of spring time weather than with one of Western North Carolina's best kept secrets: RAMPS!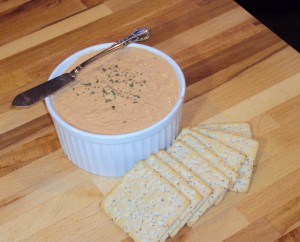 Ramps or wild leeks have long been a mountain favorite that are quickly becoming a popular part of restaurant menus all along the East Coast.  We will be serving samples of our wonderful new ramp recipes as "Savory Ramp Salmon Pate" and the ever popular sour cream "Ramp Dip" plus other great snacks and nibbles.
The Emory Haynes Band will be performing a free concert on from 6 to 8 p.m. The playlist includes classic rock, easy listening and blues. Visitors might hear songs such as Dock of the Bay, House of the Rising Sun, Stormy Monday, Spooky, Last dance with Mary Jane and much more.
For Unique Ramp Recipes that Fuses Gourmet Ramp Spices & Seasonings for Springtime Edibles All Year Long > RampItUpCooking.com