Folding Screens & Artful Uplolstery
|
Comments Off

on Folding Screens & Artful Uplolstery
Upholstered folding screens or panels are a tasteful way to create "portable pockets of peace" in a large multi-purpose room. They are also the ideal solution to divide even the smallest of living or workrooms into useful spaces without going to the time and expense of remodeling or hauling in huge, ugly commercial dividers.
A custom built folding screen can be used as semi-permanent walls to hide or block your "unmentionables" in the basements such as heating or cooling equipment.
Or you can add a lot of value and a fantastic touch of luxury to your home by having a wall or even an entire room upholstered in striking colored fabrics of your choice.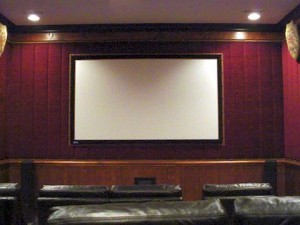 Click to learn more about master folding screen and upholstery designers Christopher Slusher & Steve Parker or feel free to contact Melinda Knies  concerning any custom artwork or building or remodeling requirements you might have for your home or office or place of business.