The Mountain Made Santa Returns!
|
Comments Off

on The Mountain Made Santa Returns!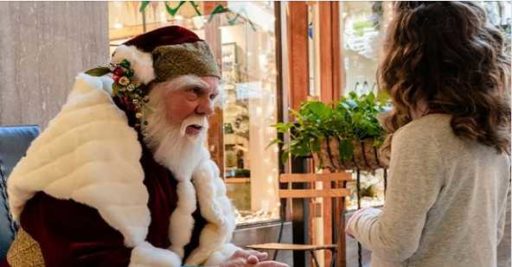 We finally persuaded that grand old elf to return…after much whining, begging and even some subtle bribery – who knew Santa was gaga for good chocolates?
But since this is Santa's busiest part of the year, we could only get him to drop by the Mountain Made art gallery at certain times. So we invite everyone to come by on two Sundays, December 6 & 13th, 2020, from 1 to 4 pm.
You are welcome to bring the entire family to safely visit with our "rustic" mountain elf as he sits behind his sneeze shield (Ah-choo!) .  You are also welcome to take photos of Santa and your child.