Make a Patriotic Hat- Red, White & Blue Public Interactive Art Project – 4th of July
|
Comments Off

on Make a Patriotic Hat- Red, White & Blue Public Interactive Art Project – 4th of July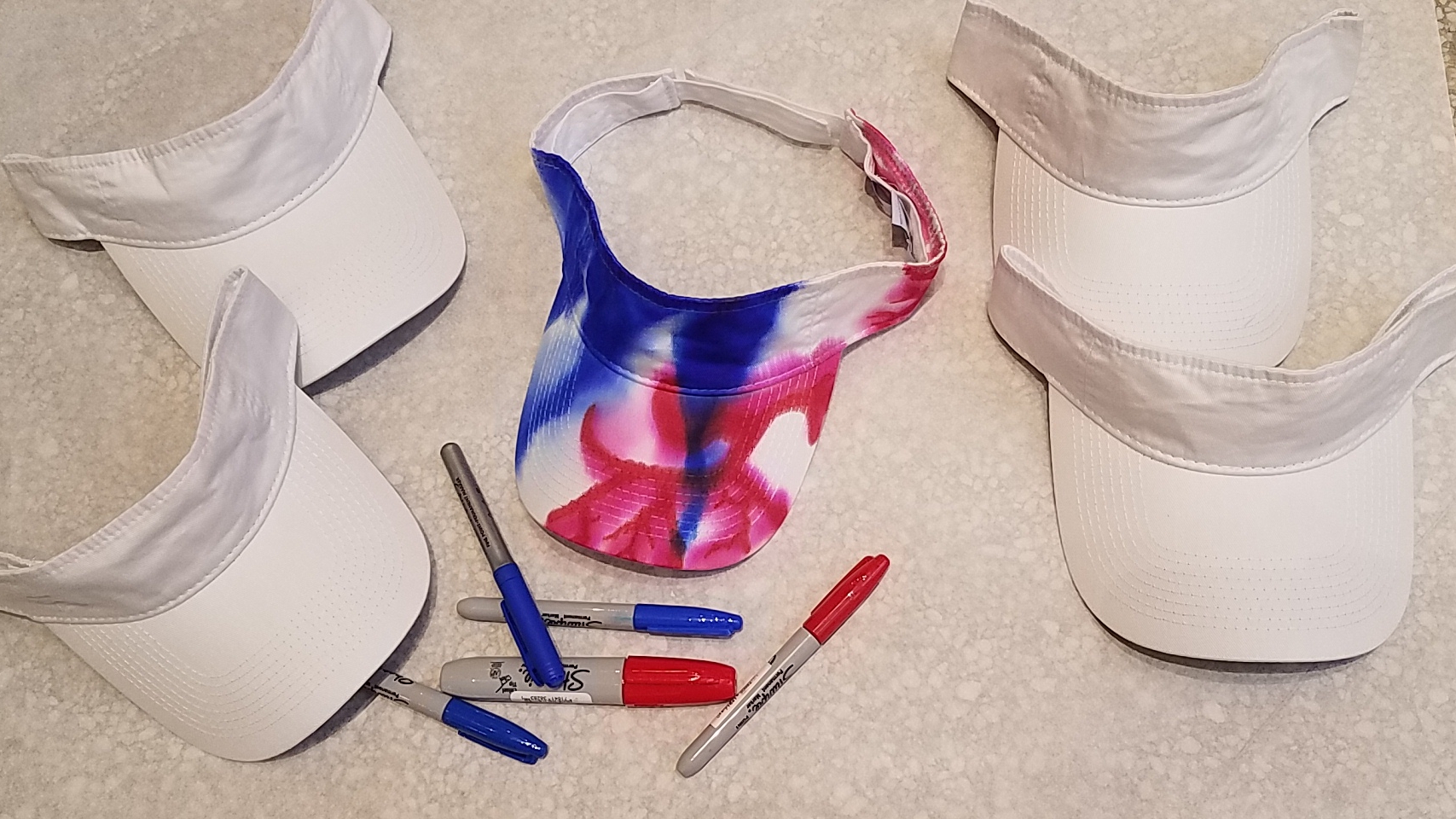 Tie-Dye Your Own Patriotic Hat at Our Public Interactive Art Event
We are inviting you to come by Mountain Made, purchase and then create your own designs on a sun hat in Patriotic colors using alcohol and indelible ink markers.
Dyeing fabric with marker pen ink and alcohol is super fast and fun to do. This easy to do technique allows anyone to create colorful designs on just about any kind of white clothing, even a hat.
You can purchase a white fabric sun visor for only $4.00 to use in this special 4th of July art project! We recommend that you and your family come by early since supplies are limited – we have only 100 hats for sale!
This event be open 4th of July weekend: Sat from 10:00 am to 6:00 pm & Sunday, Noon to 5:00 pm.