Live Art Demo, Watercolor Paintings by Sharyn Fogel
|
Comments Off

on Live Art Demo, Watercolor Paintings by Sharyn Fogel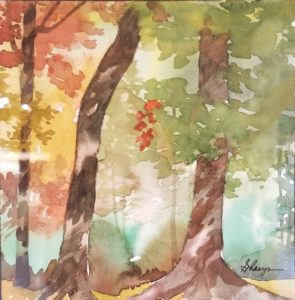 "Beauty is in the eye of the beholder, and I have quite an eye for finding that beauty in some bizarre places," says Asheville painter Sharyn Fogel.
Asheville water-colorist Sharyn Fogel is best known for her original paintings of local landscapes and mountain views done in the en plein air style.
Ms. Fogel will be demonstrating her wonderful watercolor painting techniques on Saturday at the Mountain Made art gallery from 11:00AM to 4:00PM.
We invite to come by to watch her in action at our downtown Asheville gallery.