Live Art Demo – Origami Cranes by Jean Adams
|
Comments Off

on Live Art Demo – Origami Cranes by Jean Adams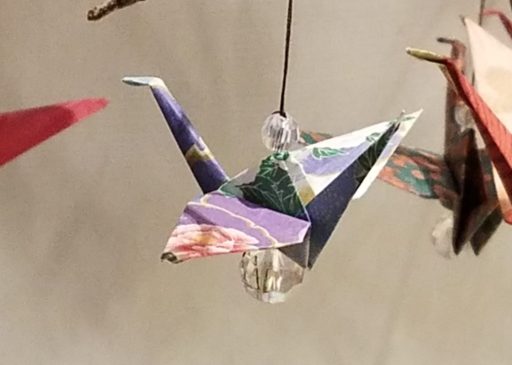 "1000 Paper Cranes for Peace Project"
An ancient Japanese legend promises that anyone who folds a thousand origami cranes will be granted a wish by the gods, usually in the form of peace or better things to come.
And with things as they are today, who wouldn't like more peace and happiness in the world?
Yet even Jean (a fast paper folding expert) admits she won't be able to finish 1000 cranes by herself. Which is why she will giving free lessons in Origami to the public.
So we invite you to drop by the Mountain Made gallery, Saturday July 27th, from 11am to 4pm to watch this wonderful artist at work.
Jean makes it all look so easy but maybe after a lesson or two you'll be able to create one of your own colorful paper cranes to take home and help bring a little more peace into the world, too?