Death in the Delta by Asheville Author Molly Walling
|
Comments Off

on Death in the Delta by Asheville Author Molly Walling
Uncovering a Mississippi Family Secret
A non-fiction book about the shooting death of two returning black soldiers on the Mississippi Delta just after World War II and the suspected involvement of her own weekly newspaper editor father, a returning bomber pilot, during a time of roiling change in the deep South.
Growing up, Molly Walling could not fathom the source of the dark and intense discomfort in her family home. Then in 2006 she discovered her father's complicity in the murder of two black men on December 12, 1946, in Anguilla, deep in the Mississippi Delta.
Death in the Delta tells the story of one woman's search for the truth behind a closely held, sixty-year old family secret. Though the author's mother and father decided that they would protect their three children from that past, its effect was profound.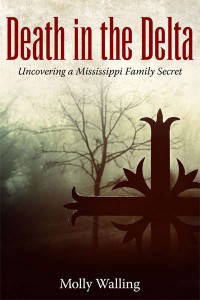 When the story of a fatal shoot-out surfaced, apprehension turned into a devouring need to know. Each of Walling's trips from North Carolina to the Delta brought unsettling and unexpected clues.
After a hearing before an all-white grand jury, her father's case was not prosecuted. Indeed, it appeared as if the incident never occurred, and he resumed his life as a small-town newspaper editor.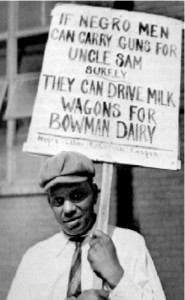 Yet family members of one of the victims tell her their stories. A ninety-three-year-old black historian and witness gives context and advice. A county attorney suggests her family's history of commingling with black women was at the heart of the deadly confrontation.
Firsthand the author recognizes how privilege, entitlement, and racial bias in a wealthy, landed southern family resulted in a deadly abuse of power followed by a stifling, decades-long cover up.
Death in the Delta is a deeply personal account of a quest to confront a terrible legacy. Against the advice and warnings of family, Walling exposes her father's guilty agency in the deaths of Simon Toombs and David Jones.
Naturally this is a very controversial book:
"Surely this hurt the people involved in this book. Air dirty linens in private. Sorry this was written. Nice family to most of us–just too personal."
"This is a gripping book that looks deep into a family secret that occurred decades ago. The author's father murdered to black men and was quickly acquitted of the crime.
With no help from her aging mother who clammed up when being questioned, the journalist in Molly took over and she embarked on a journey with multiple trips to Mississippi to find out what transpired back in 1946.
By interviewing people who were around at the time and remembered the circumstances, visiting relatives and the relatives of the victims she revisits a society that was extreme in terms of racial and social injustice.
The suggestion of a family secret is a grabber for me. Combined with a hot issue that is explosive in nature, I found it impossible to put this book down. Well written and gripping, this is a good story but not necessarily a happy story."