Congrats to Matt Tommey, 2014 "American Made" Finalist
|
Comments Off

on Congrats to Matt Tommey, 2014 "American Made" Finalist
Martha Stewart Loves My Baskets…"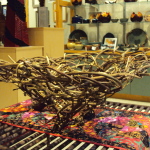 That was the subject of an email we got a short time ago from Asheville artist, Matt Tommey.
In his email he goes on to explain, that,
"Martha Stewart chose me as one of the 12 finalists in the Nature Crafts category of her national 'American Made' competition this year.

This is a huge honor and the prize is $10,000 along with a trip to meet Martha, be in her magazine and a whole lot more."
Matt's structural baskets ( a wine bottle basket is pictured below) have always been popular here at Mountain Made.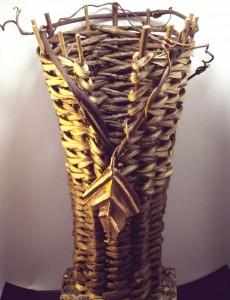 …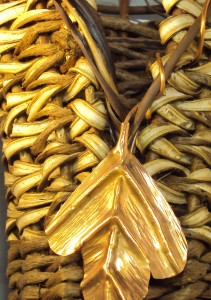 …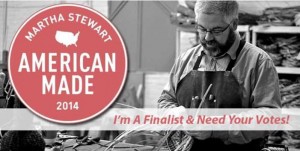 Matt goes on to say,
The winners will be chosen by online voters, just like you!  Would you consider helping me?

Here's how you can help:

EDITOR'S NOTE: You will have to create an account on the Martha Stewart website in order to vote!

Share this link on Facebook, Twitter and any other media outlets you use to encourage your friends and family to vote for me!

Thanks so much for your help!  I'll keep you up to date on my Facebook page with the progress and results!

Fingers Crossed! Matt"
We invite you to drop by the Martha Stewart website and see examples of Matt's work and take a moment to vote for him like we did!
And don't forget to drop the gallery to view his work and the works of other wonderful basket makers.