Bestselling Local Author Nominated for SIBA Southern Book of the Year
More books in the news! Mountain Made art gallery is proud to announce that one of our bestselling authors, Nancy Dillingham was recently nominated as a finalist in the 2011 SIBA Book of the Year award.
The SIBA nomination is a wonderful sign of recognition for Nancy, since the Southern Independent Booksellers Alliance (SIBA) represents over 300 bookstores and thousands of booksellers in most of the Southeastern US: Florida, South Carolina, North Carolina, Georgia, Louisiana, Alabama, Arkansas, Tennessee, Kentucky, Virginia and Mississippi.
This is not unexpected since its publication "Home" has had many favorable reviews…
"Nancy Dillingham is a conscious stylist, well-read and ironic.  I am in awe of her lilting lines, her use of rhymes—exact, fake (faux) and internal.  I so love her poetry's unbrutalized honesty.  Somehow her poetry captures the curves and sinews, the grist and grit of her mountain heritage." ~ Eston E. Roberts, poet, novelist, philosopher
"Nancy Dillingham is a mountain woman who knows her landscape and its dark places well.  She can confront them, all the while singing the light and the love of place.  She reads widely, she listens, she challenges herself, without losing the moorings that keep her steady as a poet and an inhabitant of these mountains." ~ Kathryn Stripling Byer
"Imagistic, narrative, dense as a laurel thicket, clean as the hog killer's knife, precise as a lightning strike, these poems catch at your spirit.  As a master carver removes to reveal essence, this poet pares away verbiage.  The result is stellar—poems blindingly immediate as sticking tongue to frozen metal."  ` Celia Miles, author of Mattie's Girl:  An Appalachian Childhood
"Nancy Dillingham has a way of delivering nostalgic memories with a dark mordancy that is tonic and enviable." ~ Fred Chappell
"Reading Dillingham's work is like swimming in a jade pool where the surface water is brilliant and inviting–but underneath, where sunlight can't penetrate, a disturbing darkness lurks."  ~ Bill Brooks, author of The Stone Garden:  The Epic Life of Billy the Kid
"Big Ivy native Nancy Dillingham finds wonderment at home, distilling from domestic and natural experiences an enduring mysticism."  ~ Rob Neufeld, author of A Popular History of Western North Carolina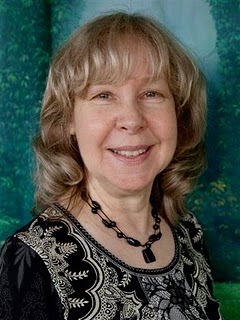 Nancy Dillingham is a writer, educator and a sixth-generation native from the mountain community of Big Ivy in Western North Carolina.
She is the co-editor, along with fellow author, Celia Miles of one of Mountain Made's bestselling anthologies:  Clothes Lines from 75 western North Carolina women writers.
She has also co-edited, with Irene Dillingham Richards and Ken Richards, The Family Named Dillingham:  375 Years in America–1630-2005.  She currently lives in Asheville, NC.
Nancy Dillingham Books Available at Mountain Made art Gallery
Clothes Lines from 75 western North Carolina Women Writers – Co-editor with Celia Mile
New Ground—poetry and short stories
The Ambiguity of Morning—poetry
First Light:  Poems
Thanks for the Dark but That's Not Home:  Poems and Stories
Colloquy in Black and White:  Poems
Christmas Presence from 45 western North Carolina Women Writers – Co-editor with Celia Mile