Asheville Businesswoman Melinda Knies Become New Owner Of Mountain Made Art Gallery
Join Mountain Made in a ribbon-cutting celebration on January 18th, as our own longtime manager Melinda Knies becomes the  gallery's new owner.  The ceremony will take place on Wednesday, January 18th at 4:30pm, and is open to the public.
If you are free Wednesday afternoon, come on by and help us celebrate! Light refreshments will be served. Light refreshments will be served.
Mountain BizWorks announced January 2, 2012 that Melinda Knies, long-time store manager at Mountain Made, had purchased the retail store and gallery from the non-profit in November 2011.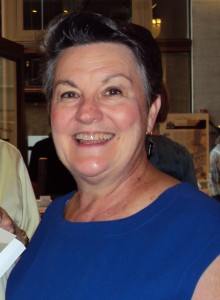 "Melinda has managed Mountain Made since the beginning, and this is a great opportunity for her to take the store to the next level and make it her own," says John Mark Stroud, Mountain BizWorks' Board Chair.  "Mountain BizWorks' Board of Directors and staff are proud that we have helped an entrepreneur transition to ownership of a local business."
This transition marks a renewed focus on supporting the entrepreneurial development of artisans in the Asheville and Western North Carolina area, and an increased outreach to educate the next generation of visitors, collectors and artists to the wonders of contemporary mountain and Southern Folk art.
Mrs. Knies has built strong relationships with regional artists and has helped create what Shaw Canale, Mountain BizWorks' CEO, refers to as "one of the finest collections of contemporary mountain-made arts and crafts available in the Western North Carolina area."
The gallery currently features handcrafted artwork from over 150 ot the best Western NC artisans, including jewelry, pottery, textiles, glasswork, furniture, and more.
Knies is thrilled to become a business owner again. "I am excited to continue building the business and the relationships that have been established with the artists and customers over the last nine years."
About Mountain Made
MOUNTAIN MADE is a privately owned art gallery specializing in locally made contemporary mountain and Southern Folk art from the Asheville and the Western North Carolina area.
MOUNTAIN MADE is located inside the historic Grove Arcade in downtown Asheville at 1 Page Avenue, Suite 123. Store hours are Monday through Saturday, 10:00 am – 6:00 pm, and Sunday 12:00 pm – 5:00 pm.
For more information on this event, contact store owner/manager, Melinda Knies, at 828-350-0307 or e-mail her at staff[at]mtnmade.com or visit https://mtnmade.com.