Asheville Artist Concha Wilkinson – The Art of Recycling
|
Comments Off

on Asheville Artist Concha Wilkinson – The Art of Recycling
We all have heard it before – RECYCLE! REUSE! SAVE IT! But it doesn't matter how passionate most of us feel about the environment, most of us just don't recycle as much as we should, for one reason or another.
This is why the live art demonstration being given by Concha Wilkinson this Saturday, May 12, between 1:00pm and 2:00PM here at MOUNTAIN MADE will be such fun!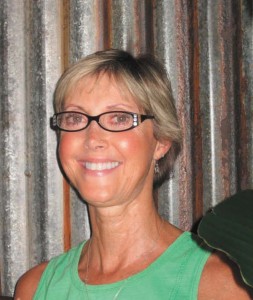 Concha Wilkinson, Asheville's own recycling craft queen be showcasing her unique skills in reclaiming and reworking found ceramic and glass bottles and vases into captivating works of art.
She cleans then hand paints and custom embellishes each bottle or vase with found objects such as reworked bottle caps, can lids, discarded jewelry along with items from nature such at leaves, twigs or acorns.
A final coat of clear acrylic make each art piece both durable and functional – plus gives it own unique look – elegant yet with a touch of whimsy!
According to Concha (from an article on WNCWoman.com), "Creativity has always been a way of life for me. It just comes naturally and seems to be a guiding force in my life…"  http://www.wncwoman.com/2011/09/01/the-art-of-recycling/
"…There's something about mixed media that fascinates me. Combining old or discarded objects that are no longer useable to create a piece of art is like watching something being born…"
"I began asking my friends to save bottles, can lids and more. And so the "Art" of Recycling was born!  It seems the more I create, the more things I find that can be used for this three- dimensional art.
Recycle bins and thrift stores often contain items that become little treasures for me as I never know where they will be used or how they will contribute to the overall piece of art. It's a humbling reminder for me: as in art, so it is in life.  We never know what we can become."
 Come Discover The Art of Painted Recycled Bottles and Vases
So we invite you visit MOUNTAIN MADE this Saturday between 1:00pm and 2:00PM and watch a live demo by Concha and speak with her about her wonderful art of recycling.
But remember due to the fact that most of the vases and bottles that Concha uses are "found" objects and come from local thrift stores, second-hand shops or neighborhood recycling bins, many of the shapes or sizes of her works are one-of-a-kind. So if you fall in love with one of her pieces be sure to snap it up before it gets gone.