Asheville Artist's Work Chosen as 2011 Signature Piece for AIDS Benefit
|
Comments Off

on Asheville Artist's Work Chosen as 2011 Signature Piece for AIDS Benefit
Mountain Made is proud to announce that one of our Asheville artists, Constance Vlahoulis has had one of her paintings chosen as the "2011 Signature Piece" for the WNC AIDS Project's "Raise Your Hand Benefit" Auction.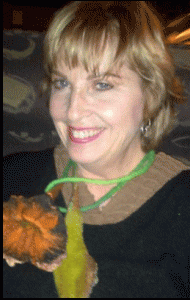 Constance says about her piece, "Hope Rising", "Poppies Are The Flower of Remembrance – I did not know that until I read this blog post:
"Poppy Day, this Sunday….In the United Kingdom, Remembrance Sunday is the 2nd Sunday of November, the Sunday nearest to 11 November (Remembrance Day), which is the anniversary of the end of the hostilities of the First World War at 11:00 a.m. in 1918. Besides being a, "Remembrance" it also signifies the end of a war."
How perfect to think that perhaps we are nearing the end of the war – with a victory – nearing a cure for AIDS. What I did know – is that it was important to me that my message be positive. I wanted to create a loving work that celebrated the family…
… I was thunderstruck by [blog post author's] photo of poppies in a field in Westonzoyland, Somerset and about the flower's meaning.
Night after night, before falling asleep, I thought about how to tie it all up together. Back in the studio – I sketched in a "family" in silhouette. I wanted people to see themselves in that family regardless of color or gender…
… Splashing the paper with paint- letting it dry and then I ripped and cut them up to form texture for the poppies. I got very excited when my "stems" (the poppy balloon strings;-) – came together with pearlized paints– and the golds "popped" the reds here and there."
Constance along with 14 other artists are offering one of their artwork pieces as a terrific way to raise money for this wonderful local AIDS organization.
Many area businesses will be putting up gift certificates, tickets and other prizes to do their part of this benefit auction.
For tickets holders not only will they be able to bid on Constance fantastic painting but they will be able to dine from the menu loving prepared by 4 well-known local chefs.
For more information about the event click here.
For more information on Constance Vlahoulis and her other works (which are available right here at Mountain Made) , click here
Check out this video about her work.