Asheville Art Gallery: Live Art Demos for Fall & Winter 2015
|
Comments Off

on Asheville Art Gallery: Live Art Demos for Fall & Winter 2015
Live Art Demonstrations 2015 – Open to the Public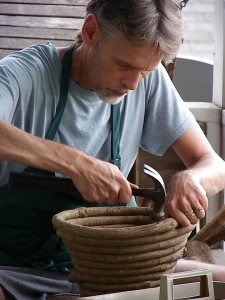 "Art is not what you see but what you make others see." ~Degas
Mountain Made, one of Asheville's downtown art galleries, is pleased to present our 2015 Fall & Winter schedule of live arts and crafts demonstrations.
Starting in October, every Saturday from 11-4PM, we will be hosting a live demonstration given by one of our local Asheville artists.
The demonstrations will present a variety of handcrafted artwork. We will have showcase everything from hand-twisted wire bonsai trees to fiber vessels and basket crafts, ceramics, along with many other wonderful art forms, as well book signing by some of our local writers.
Each artist will be available to speak with you, while working at our mini artist's studio, inside the gallery.
We invite you to Come By & Watch Our Asheville Artists in Action!