American Craft Week 2014 is Here!
|
Comments Off

on American Craft Week 2014 is Here!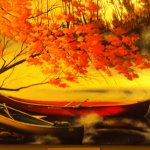 When we were growing up in the shadows of the Appalachian Mountains the words "Made in America" used to mean things were made with the highest of quality by skilled and caring craftspeople.
"Made in America" meant things were produced by our local artisans and artists who were independent-minded with creative and innovative spirits.
Despite the crush of shoddy made goods and poor quality design – from mass producers overseas, American Craft Week proves that the phrase "Made in America" can still mean something extraordinary here in WNC.So we here at Mountain Made are very proud to support American Craft Week here in Western North Carolina.
Starting today October 3 to Sunday, October 12, 2014, we will be showcasing the works from the members of our local WNC artist community.
What is American Craft Week All About?
As we mentioned in our press release about American Craft Week (ACW) – it is "An opportunity to celebrate the wonders of American craft."
So here at Mountain Made, we will be hosting a series of special events and live art demonstrations during this ten-day period:
October 3, Friday – Bring your dry autumn leaves to our final public interactive art project "Glorious Fall" during the Downtown Art Walk from 5:ooPM – 8:00PM. Light refreshments will be served.
October 4, Saturday – Drop by and watch Jim Begthol handcraft one of his popular wire bonsai trees from 11:00AM to 4:00PM.
October 9, Thursday – Come watch yarn crafter Karen Kennedy display her unique handmade cairns or 'stone stacks' made from fiber.  Karen will be at the gallery from 11:00AM to 4:00PM.
October 10, Friday – Fiber art master Paige Houghton will be returning to showcase her elegant yet head-turning fiber 'vessels'.  Paige will be in the house from 11:00AM to 4:00PM.
October 11, Saturday – Master Quilter Bonnie Lucas will be literally hammering away to create one of her signature "plant pounding" quilted wall hanging. Bonnie will be thumping leaves and flowers from 11:00AM to 4:00PM.
Will you be hosting other art demos the rest of October?
Yes! During remaining 20 days of the month, Karen Kennedy will be dropping by the gallery every Thursday from 11:00AM to 4:00PM to show off her yarn art.
And we will have regular weekend art demos by Jean and Carl Saake on Saturday, October 18 and Sondra Hasting on Saturday October 25th. Both demonstrations will be held from 11:00AM to 4:00PM.
We invite you drop on by and check out these wonderful artists and their live demonstrations. Plus while you're in the gallery, we won't stand in your way if you want to check out the artwork displayed by the rest of our great art community!